Career Development Coaching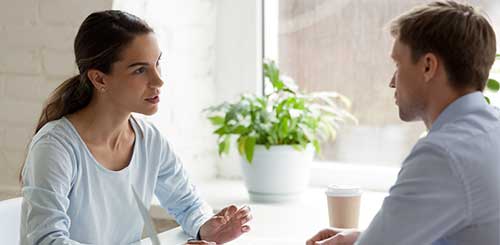 Today people are changing jobs, and switching careers, at a more frequent rate than ever
before. Whether by choice or circumstance, are you seeking assistance to navigate these
changes? My clients benefit from working with me in a variety of ways:
Increasing Self-Awareness That Can Be Leveraged Into Confident Decision-Making
I provide people with the tools they need to identify, clarify, and apply their strengths to their current challenge. Together, we spend time examining their values, passions, and motivations and balance them with their aptitudes, abilities, and experience. Life is too long to be involved in work that is not meaningful and satisfying!
Job Hunting Assistance
Sometimes, people need help in sharpening their resume, crafting cover letters, and improving their interviewing skills. Additionally, I help my clients to improve their networking effectiveness and social media footprints. All of my clients know it is their agenda that drive our work, not mine. We spend time together working on exactly what they want to accomplish, both in every session as well as in the attainment of their goals in the larger picture of our efforts over time.
Are You Ready to Unlock Your Potential?
Schedule your complimentary half-hour design session today!
Schedule an Appointment
A Mentor and Advocate
My clients have access to me beyond our weekly sessions. Because events can unfold unpredictably, my clients appreciate how they are free to contact me outside of our sessions to bounce ideas and get a fresh perspective toward whatever decision may be before them.
Whether you are near the beginning, middle, or last leg of your career, a trusted confidant to accompany you can be invaluable. Let's face it, job and career transitions are tough. Why go it alone when you can enjoy the advantages of a guide who can help you navigate these challenging waters? A mentor speaks to someone with the ability to assist another, based on experience. In my practice, I incorporate a healthy mix of challenging my clients to persevere and achieve more beyond their comfort zones with championing, or reminding my clients of their potential and the possibilities that exist just beyond the current doubt they may be experiencing.
As someone who has both gained from the services of a career coach and provided career coaching I can tell you the benefits can be extraordinary. If you would like to explore a relationship with a trained, certificated, and professional coach I invite you to contact me for a complimentary 30-minute design session.