Small Business Coaching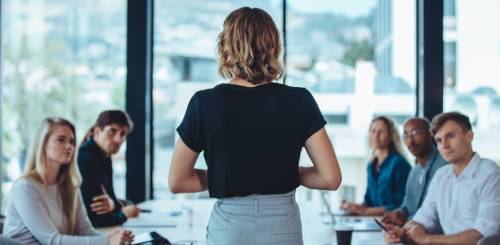 It's no secret that starting and running a small business is a major challenge. Growing a young business requires a lot of time and energy, and it takes a lot of careful planning to set yourself up for long-term success. With so many things to do and keep track of, it can feel overwhelming to navigate everything on your own. 
However, you're not alone! With a small business coach, you can build a strong support system while tapping into the expertise of an experienced entrepreneur who wants to see you succeed. The right support can relieve immediate pressure and stress, while also helping you lay the foundation for years of growth and achievement.
What Is Entrepreneur Coaching?
A small business or entrepreneurial coach is an experienced professional who is dedicated to helping you achieve your full potential. My role is to help you identify your goals and build realistic pathways to overcoming obstacles so your business can grow and reach new heights. During sessions, I will help you:
Identify your strengths
Overcome limiting beliefs
Engage in reflective thought
Rediscover and reach your potential
Are You Ready to Unlock Your Potential?
Schedule your complimentary half-hour design session today!
Schedule an Appointment
Is a Small Business Coach Right for Me?
Investing in small business coaching can feel intimidating at first, especially if you are just beginning your entrepreneurial venture. So, how can you determine if it will be a good fit for your needs?
While I believe that anyone can benefit from personalized coaching, I also recognize that it can be a significant investment. To help you decide if small business coaching is right for you, I've put together a list of the top reasons why entrepreneurs choose to invest in coaching:
Gain expert insight to build a path to long-term success.
Identify and push past self-imposed limitations.
Build self-belief to handle situations with confidence.
Be held accountable for making progress toward goals.
Get expert help with navigating and anticipating challenges.
Gain new ideas, opinions, and knowledge to help you progress.
Identify and address weaknesses to encourage growth.
Unlock Your Potential With Small Business Coaching
If you're a small business owner who is ready to reach new heights, let me help you get there! I'm an entrepreneurial coach who is dedicated to helping small business owners from all across the nation unlock their potential and build fulfilling, successful careers that they can truly enjoy. Experience unprecedented growth and success with my help. To get started, schedule a free and no-obligation consultation! I serve clients in Vancouver WA and around the world!