Executive Coaching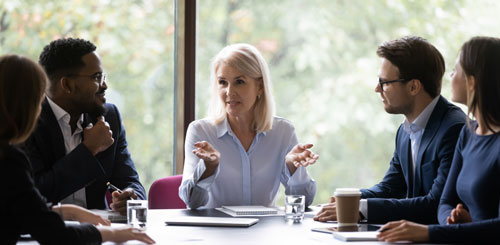 It can be lonely at the top, and many leaders themselves seek out the services of executive coaches. When in a position of influence and authority, it can be difficult – and even unwise – to confide in those who report to you. Vulnerability is a key leadership characteristic. However, you want to limit that vulnerability to appropriate, strategic times. Your own personal and professional growth is usually not one of those times.
Leaders often find it invigorating to learn and grow with another professional within the confines of a safe, confidential coach-client relationship.
Are You Ready to Unlock Your Potential?
Schedule your complimentary half-hour design session today!
Schedule an Appointment
Career Coaching after a Promotion
Regardless of the level you're at within a company, and whether you are near the beginning, middle, or last leg of your career, a trusted confidant to accompany you and help navigate the complexities of managing people can be invaluable. Are you feeling overwhelmed by the increase in stress that comes along with a big promotion?
Let's face it, job and career transitions are tough. Why go it alone when you can enjoy the advantages of a guide who can help you navigate these challenging waters? A mentor speaks to someone with the ability to assist another, based on experience. In my practice, I incorporate a healthy mix of challenging my clients to persevere and achieve more beyond their comfort zones with championing or reminding my clients of their potential and the possibilities that exist just beyond the current doubt they may be experiencing.
As someone who has both gained from the services of a career coach and provided career coaching I can tell you the benefits can be extraordinary. If you would like to explore a relationship with a trained, certificated, and professional coach I invite you to contact me for a complimentary 30-minute design session. I serve clients in Vancouver WA and around the world!