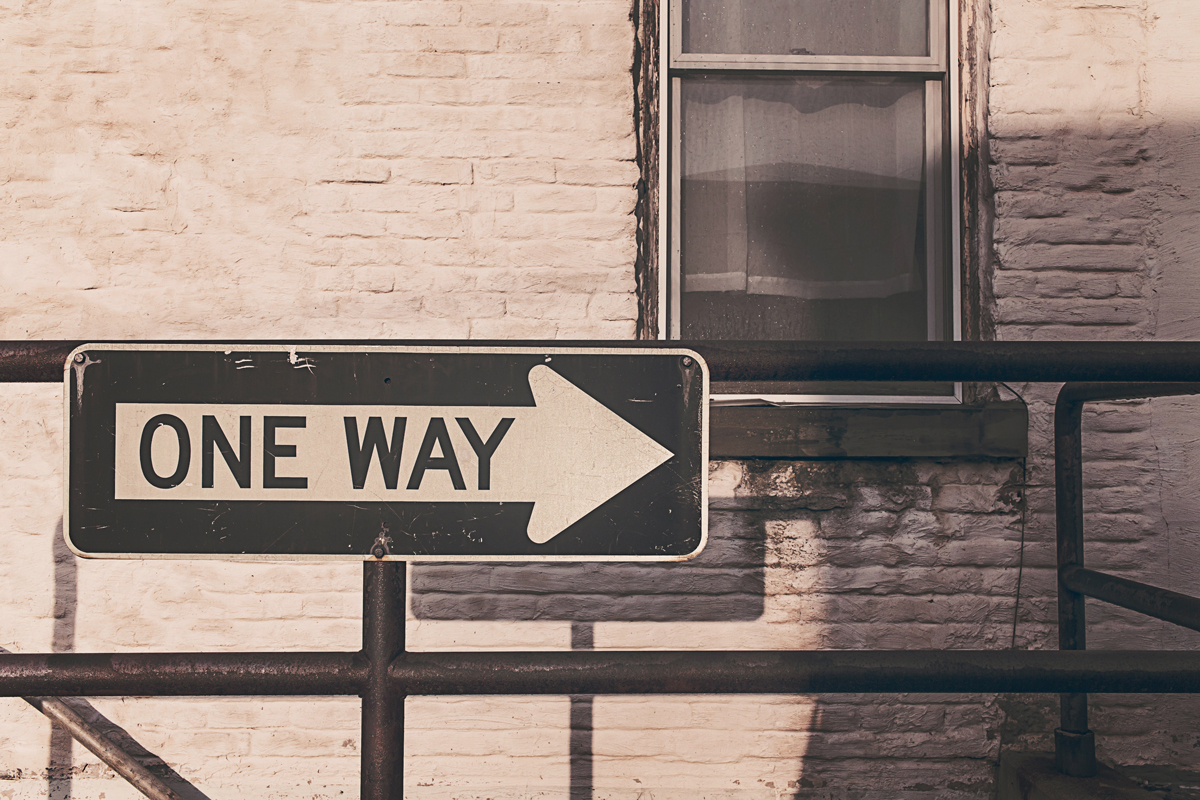 3 Strategies For Making Clear Decisions
We all know what it's like to be faced with a significant, important decision. If you're anything like me, you try to weigh the pros with the cons, and look down the pathway of each option as far as you can in an attempt to be thorough in examining all the possibilities. Sometimes that's enough. Sometimes, given enough time, thought, and reflection, sound decisions can (usually) be made. But what about those times when it's not enough? What strategies can be employed to help make the tough choices that we otherwise grapple with?
1) Remember/Examine/Discover Your Core Values
Put simply, a value is that which is held in high importance. Values are worth something, because an individual is willing to devote time, energy, and sacrifice to honor those values. Examples of values can range from the concept of an idea such as honesty, integrity, or loyalty to more specific, personal values like sharing quality time with loved ones and friends. Regardless of what someone holds in high esteem in terms of worth, it is a critical exercise to be able to identify what those values are and why those values are significant. The reason why is because clearly articulated values – and a commitment to living out those values – are a central component to living a life of contentment and meaning.
2) Identify and Define Your Passions
"What are you passionate about?". You've no doubt heard this question before, perhaps in a job interview. But what does it truly mean, to be passionate about something? One definition of passion, as it relates to professional coaching, is when a client has found something they care so deeply about they are willing to devote personal resources and risk to pursuing it. If values are a mid-sized list, passions are a short list. It is an exclusive, elite, small collection of those activities a person loves to do, even at the possibility of failure. For example, someone may care deeply about improving access to health care for the homeless for reasons they are able to clearly articulate. At this point, it is a value. What makes it a passion for this person is how she volunteers her time to work at a free medical clinic twice a month to help those who might otherwise not receive health care. Additionally, she donates money to a charity that is devoted to similar work. A passion combines the belief with the action for a greater purpose that the individual loves to do.
3) Create a Personal Mission Statement
A personal mission statement can be a filter through which one can make important decisions. Properly crafted, it serves as a means to take action based upon a foundation of previously established values and passions. The key to constructing such a decision filter is to inspire (or re-inspire!) this action by connecting one's values and passions to the decision at hand. Remember, personal self-efficacy and meaning in one's life is derived from how well (or not) we are living our lives in accordance with the values and passions we hold dear to us. Some might call this the "story" we are living. Creating and applying a personal mission statement provides a client with an opportunity to communicate to himself on a level that can facilitate sound, clear decision-making that is in alignment with his core beliefs. This process greatly increases the likelihood a client will feel confident in moving forward with the decision made.
Are you in need of a professional coach to help guide you in some upcoming decisions that are before you? Primarily, I work with leaders, achievers, and those who are motivated to succeed beyond what they thought was possible. Let's find the answers together. Contact me directly for a complimentary consultation…
Chuck Sheron
Certified Executive Coach
Reimagine Success Coaching
www.reimaginesuccesscoaching.com
[email protected]
360.836.0391